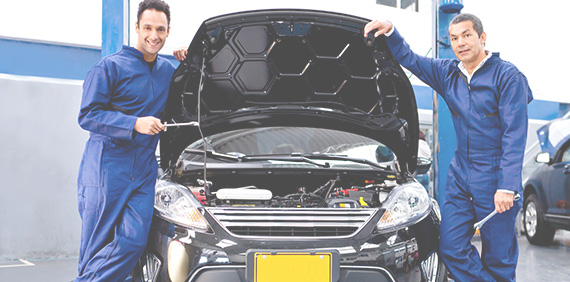 IN A NUTSHELL about us
Why should you choose Kwik Kar Willow Bend as your Complete Car Care Center. At Kwik Kar Willow Bend you can feel confident in the quality of the products and services you will receive every time you visit our facility in Plano. When you get an oil change at our location, it is not with some unknown "House Oil", you are going to be receiving national recognized oil from top tier refiners like Pennzoil or Mobile as part of our standard oil change. When you have mechanical work done at Kwik Kaw Willow Bend you can be confident in the quality of the parts being used to complete those repairs.
As a standard practice we like to suggest OEM parts for many repair but we also realize aftermarket parts sometimes offer a price advantage for our customers. You can rest assured that the parts recommended by use will always meet or exceed the original specification and we stand behind our work with a 12 month or 12,000 mile warranty on parts and labor.
We offer a number of motor oils if you prefer brands such as Valvoine, Castrol, Motorcraft and Royal Purple motor oils for customers wanting an option other than Pennzoil or Mobil. We are also happy to obtain other brands and specially oil at your request. However, customers requesting products not typically stocked at our shop may be asked to prepay for the products at the time of ordering.