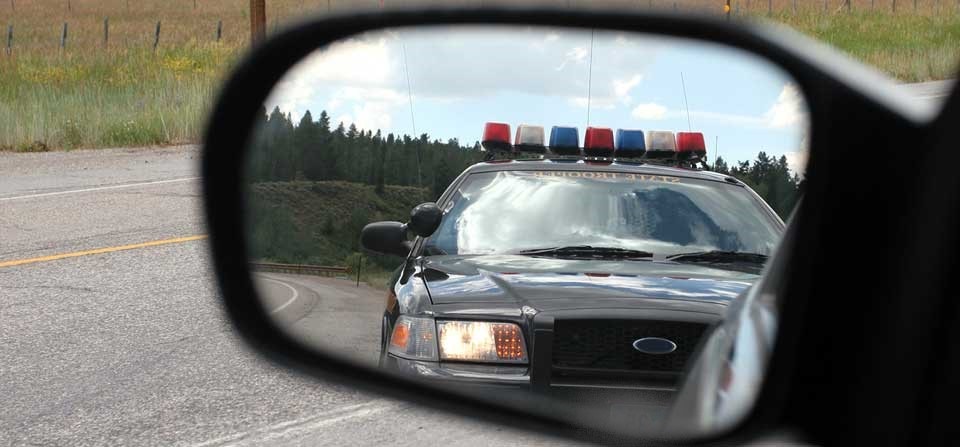 There
are
some
stupid
Laws
out
there
may
of
them
are
associated
with
driving
and
Highways
So if you are driving in an area you are not familiar with perhaps Eureka, California remember that it is illegal to use the road as a bed or ride your horn in Little Rock Arkansas at a restaurant after 9:30 pm.
Alabama
Apparently 'Bama is an acronym for Blunt All Motorist Adventures, for officials there have inexplicably made it illegal to drive while blindfolded.
Alaska
Contrary to public opinion roof racks are not specifically designed for skis, snowboards and Cocker Spaniels. Or at least not in Alaska, where authorities have found it necessary to declare it illegal to tether a dog to the roof of a car.
Arkansas
Think twice while in Arkansas if you harbor an unflagging passion for cold cut sandwiches and honking your car horn. Arkansas authorities have deemed it illegal to blare a car horn where ice cold beverages or sandwiches are served after 9 p.m.
California
No matter how luxuriously comfortable that divided highway may look, it is illegal in Eureka, California, to use a road as a bed.
In order to save money on having to crop dust their streets, officials in Chico, California, have made it illegal to plant rutabagas in roadways.
Officials in Glendale, California, no doubt, caved in to insurance lobbyists when they inexplicably decided to make it illegal to jump from a car at 65 mph.
Don't expect to find any salt-rimmed curbs in Hermosa Beach, California. Officials there have made it illegal to spill your Margarita on any street.
Connecticut
No need to get your Lexus Sport Luxury Sedan painted blaze orange. Hunting from cars in Connecticut is illegal, even during deer season.
Georgia
Going on an intuitive hunch that teeter-totters and cars don't mix, officials in Dublin, Georgia, have made it illegal to drive through playgrounds.
Illinois
Beware if you own a bicycle in Galesburg, Illinois. The police there have no tolerance for "fancy riding."
Iowa
Throw it and they (police) will come. In Mount Vernon, Iowa, it is illegal to throw your Red Ryder onto the highway.
Kansas
In Derby, Kansas, it is considered a misdemeanor to screech your tires while driving. This abominable act can cost you 30 days in jail.
In Topeka, Kansas, it is unlawful to transport dead poultry along Kansas Avenue. Lesson: look elsewhere for a KFC.
Kentucky
Make sure your canine does not harbor a weird fetish for tailgate lights or trailer hitches while in Fort Thomas, Kentucky. You'll be fined if your pet molests a vehicle.
Maine
Be careful about Jonesing for a Bavarian Cream while in South Berwick, Maine. You'll be ticketed if you park in front of Dunkin Donuts.
Maryland
Keep in mind while traveling through Rockville, Maryland, that the streets there are rated G. If you possess a PG-17 vocabulary, take the bypass. Swearing from a vehicle in Rockville is considered a misdemeanor.
Massachusetts
Don't offer Jane Goodall a ride. It's illegal in Massachusetts to operate a car with a gorilla in the backseat.
Minnesota
In Minnetonka, Minnesota if you drive a truck that leaves mud, dirt or sticky substances on any road you will be considered a public nuisance that is harming the peace, safety and general welfare of the town.
Missouri
If you are a horn-honking hooligan you better be carrying your vehicle's bill of sale if you have the nerve to toot your horn while in University City, Missouri. Officials there have wisely made it illegal to honk the horn of someone else's car.
Nevada
To prevent any literal interpretation of Reno's No Standing signs, authorities there have made it illegal to place a bench or chair in the middle of the road.
New
Jersey
Don't be feeling all fuzzy-warm about New Jersey residents if you're driving through the state with a "Honk if You Love Whales" bumper sticker soldered to your vehicle's trunk.
New Jersey residents are required by law to honk before passing.
Arbor Day requires careful planning in Blairstown, New Jersey, for local officials there have made it illegal to plant trees in the middle of the street.
New
York
Be sure to enter your vehicle feeling sartorially content while in Sag Harbor, New York. Officials there have made it illegal to disrobe while in your car.
North
Carolina
Officials in Dunn, North Carolina, apparently harbor no faith in the intuitive powers of common sense:
First, they have made it illegal to play in traffic. So if you're a parent make sure your kids play Candyland on the floor of a living room rather than on the asphalt of a passing lane.
Second, it is illegal to drive through a cemetery if you're not there to dig a grave or bury someone. So if you intend to visit the grave of a loved one bring really powerful binoculars and a ladder for accessing the roof of your vehicle while parked outside the cemetery.
And third, even if you are considerate enough to yell "On your left," officials still deem it illegal to drive on sidewalks.
Ohio
In Canton, Ohio, people wearing roller skates cannot share the streets with cars. And yes, this applies even during the "couples only" skate.
Oklahoma
Reading about masked me in tights is frowned upon. You'll be ticketed if caught reading a comic book while driving.
Oregon
In Oregon you need to be not only alert for state troopers with speed guns, but also with stop watches. For you can be ticketed if you leave your car door open longer than is deemed necessary.
You will be slapped with a Class A traffic violation if you use your car on an Oregon highway to prove your physical endurance.
Rhode
Island
In Scituate, Rhode Island, it is illegal to drive with beer in your vehicle even if it is unopened. So, in other words, if you're a beer delivery driver you're screwed.
South
Carolina
There's a good reason why automakers don't manufacture models named the Dodge Dumpster or the Lexus Litterbin. For in Hilton Head, South Carolina, it is illegal to store trash in your vehicle due to rat problems.
West
Virginia
Virginia may be for lovers, but West Virginia is for meat lovers. Officials in the Mountain State have deemed it perfectly legal for anyone to scavenge road kill.