Q.
Can
Kwik
Kar
do
My
Services
Without
Voiding
the
Warranty?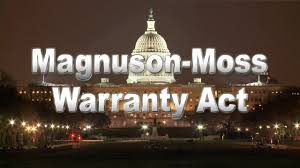 Federal law — specifically, the Magnuson-Moss Warranty Act of 1975, title 15, chapter 50, section 2301-2312 — prohibits a new car dealer from denying warranty service or implying that warranty service will be voided if servicing or repairs are not performed at the dealership.
This has not stopped a number of auto makers from trying to scare customers into only using there repair and maintenance facilities. Kia for instance issued a technical service bulletin (TSB) issued by Kia that states: "Customer concerns as a result of incorrect oil viscosity or use of aftermarket oil filter should not be treated as a warranty repair and any related damage is not warrantable, nor is changing engine oil and filter to isolate this condition."
Kia went on to say:
If your Kia is still under the powertrain warranty, considering taking it to the dealer for oil changes. Yes, it probably costs more than the quick-lube store, but you'll avoid any potential problems with oil- and filter-related warranty claims.
Consider buying Kia-approved oil filters and either using them when you do your own oil changes, or have your mechanic or quick-lube store use the Kia filter and not their own.

In 2013 BMW the owner of Cooper Mini stated in the owners manual for the 3 Series and Coup that "Oil changes should only be performed by a BMW Center."
These statement are clearly not in following with Federal guidlines set forth in , the Magnuson-Moss Warranty Act. The Federal Trade Commission is the governmental organization tasked with enforcing the law. The state the following on their website, "An independent mechanic, a retail chain shop, or even you yourself can do routine maintenance and repairs on your vehicle. In fact, the Magnuson-Moss Warranty Act, which is enforced by the FTC, makes it illegal for manufacturers or dealers to claim that your warranty is void or to deny coverage under your warranty simply because someone other than the dealer did the work. The manufacturer or dealer can, however, require consumers to use select repair facilities if the repair services are provided to consumers free of charge under the warranty."
You can learn more about Magnuson-Moss Warranty Act of 1975 by visiting the Federal Trade Commissions website and there page on warranties at consumer.ftc.gov