Battery
Replacement
and
Service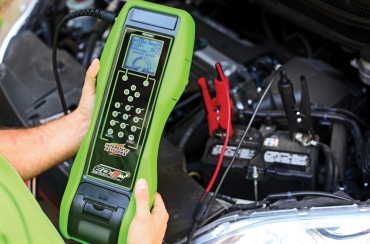 A vehicle's battery is very important, if a vehicle is going to operate effectively. The battery stores electrical energy and provides power to the vehicle's starter, ignition system, fuel system and every other electrical component during startup. It provides power to all the electronic components whenever your vehicle is not running. Regular vehicle battery maintenance from Kwik Kar Willow Bend can help prolong your vehicle battery life, keeping you on the road and when it does come time to replace your .vehicle's you can be confident Battery Kwik Kar Willow Bend has in stock the battery your vehicle needs.
Battery
Diagnostic
Service
If you are starting to think your battery is getting weak, a Battery Diagnostic Service, at Kwik Kar Willow Bend help determine if it is indeed time for a new Battery. It takes just a few minutes to inspect and test your battery and entire charging system components on a diagnostic machine that lets us know with a high degree of confidence how much life is left in your battery. If it's fine, we will have you on the road in no time. If the news is a little less optimistic we will let you know that too and recommend the right replacement battery.
Battery
Replacement
Service
If it is determine that your vehicle battery isn't performing within the manufacturer's recommendations, Kwik Kar Willow Bend can replace your old car battery with a new one. We'll test the new battery along with your vehicle's starting and charging system components prior to installation and retest the vehicle battery and starting and charging components after installation.
Battery
Terminal
Cleaning
You can have a brand new battery and still have problems if your battery terminals are dirty or corroded. Kwik Kar Willow Bend's staff will clean corrosion from the terminals and cable ends, apply anti-corrosion spray, and install felt corrosion protectors to help guard against future corrosion.
Battery
Cable
End
Replacement
Your battery cable ends connect your battery cables to your battery's terminal posts. Over time your vehicles Battery Cables will need to be cleaned most likely. The Staff at Kwik Kar Willow Bend will visually inspect the battery cable ends and suggest replace should their conditions warrant such work.