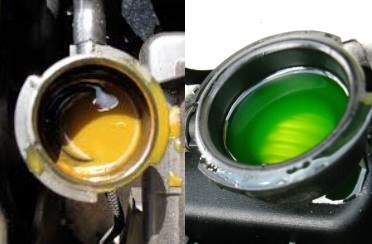 Auto
fluid
SERVICES
are
IMPORTANT
FOR
VEHICLE
performance
and
safety.
Kiwk Kar Willow Bend can perform Fluid-exchange services to include:
Brake, power-steering, radiator, engine oil, and transmission flushes
Chemical cleaning of fuel system components
Replacing existing fluid with new fluid at correct levels
Checking for leaks
YES,
A
fluid
FLUSH
OR
exchange
service
IS
IMPORTANT
Your car or truck oil may be the most important fluid to regularly replace but it is not the only fluid you need to worry about. As you drive your vehicle's essential fluids, including transmission, brake, and power-steering fluids, become less and less effective in their ability to to their critical jobs. They are needed to clean, cool, lubricate and operate vital functions needed to safely operate a car or truck. Failure to perform regular maintenance associated with these fluids can lead to problems such as engine or transmission overheating and/or failure.
Vehicle fluid exchange services may help:
Improve vehicle performance
Extend the life of your
Restore fuel system efficiency and provide optimal fuel economy
Reduce harmful emissions thereby protecting the environment
Prevent future costly repairs
WHEN
should
I
have
my
CAR
OR
TRUCK'S
fluids
flushed?
As is normally the case you should follow your vehicles manufacturer for services intervals. There are typically some baseline rules of thumb you can use. Your brake fluid fluid levels should be checked and topped off, if needed at every oil change. This includes power-steering fluid, brake fluid and transmission fluid. Fuel system flushes should generally be done every 15,000 miles or once a year. You might want to consider an automatic transmission fluid flush once every two years or 24,000 miles. Your manufacturer may have considerably different interval so always check their recommendations
If you operate in extreme driving conditions it is a good idea to scheduling a fluid-exchange service sooner if you notice any of the following:
Fluid stains in your driveway or parking spot
Frequent fluid top-offs required
Dashboard warning lights come on
Typically your vehicles fluid levels, if everything is functioning correctly, should remain relatively stable. If you need top offs every oil change you may have a leak.