Fuel
System
Service
and
Repair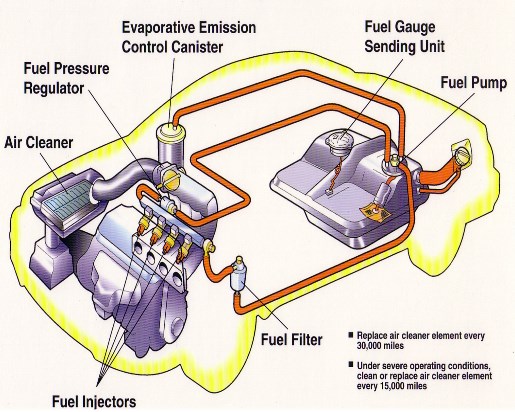 Fuel
System
Cleaning
Service
Over time, you may notice your vehicle running sluggishly and with reduced acceleration. At these times you might want to consider a fuel system cleaning. A problem with your fuel system or fuel filter can rob your vehicle of fuel efficiency and performance. Today many new cars are gas direct injected engine (GDI). This process for delivering fuel, create new challenges in maintaining a clean fuel system. Whether your car uses a carburetor, port fuel injection or gas direct injection (GDI) Kwik Kar Willow Bend can keep your vehicle running at peal performance.
Port
Fuel
Injector
Cleaning
Service.
Fuel System Cleaning service helps clean the fuel system, injectors and combustion chamber using multi-step cleaners to remove deposits.
GDI
Fuel
Injector
Cleaning
Service
Specialized process designed to clean the carbon buildup that can seriously limit GDI Vehicles drive ability.
Fuel
Filter
Replacement
Service
The fuel filter keeps dirt and contaminants that may be in your gas tank from reaching sensitive fuel system parts like fuel injectors. The old fuel filter is removed and replaced with a new one that meets your manufacturer's recommendations.