Brake
Repairs
and
Service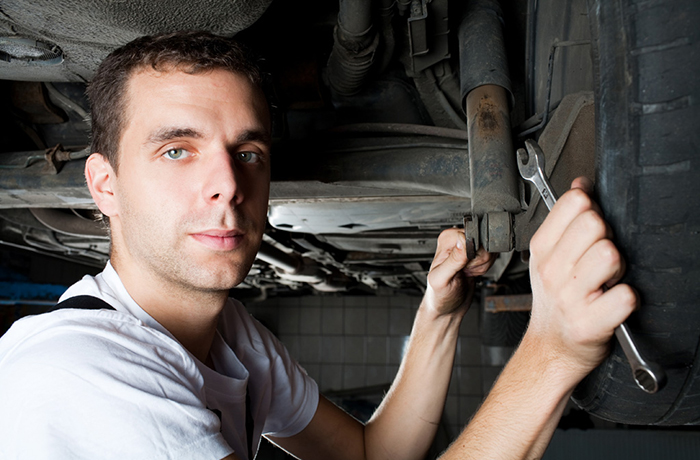 Car brakes should be checked every six months to avoid any problems while driving.
There are of course indicator that you make have brake problems and they should never be ignored. Your safety and that of your passengers and others on the road do depend on your brakes.
Signs of Possible Brake Problems
A Brake light is lit up on your dashboard
An ABS light is lit up on your dashboard
Poor braking performance, (hard to stop the car)
Squealing or grinding noises during braking
Pulling to one side, or "grabbing"
Soft or Spongy brake pedal
Pulsation of the brake pedal during braking
Clicking noises during braking
Excessive drag during acceleration
It is important to have your brakes checked immediately, if you experience any of these problems. From a safety standpoint it is hard to come up with a more important system in your vehicle.